The Movement Assistance Program (MAP)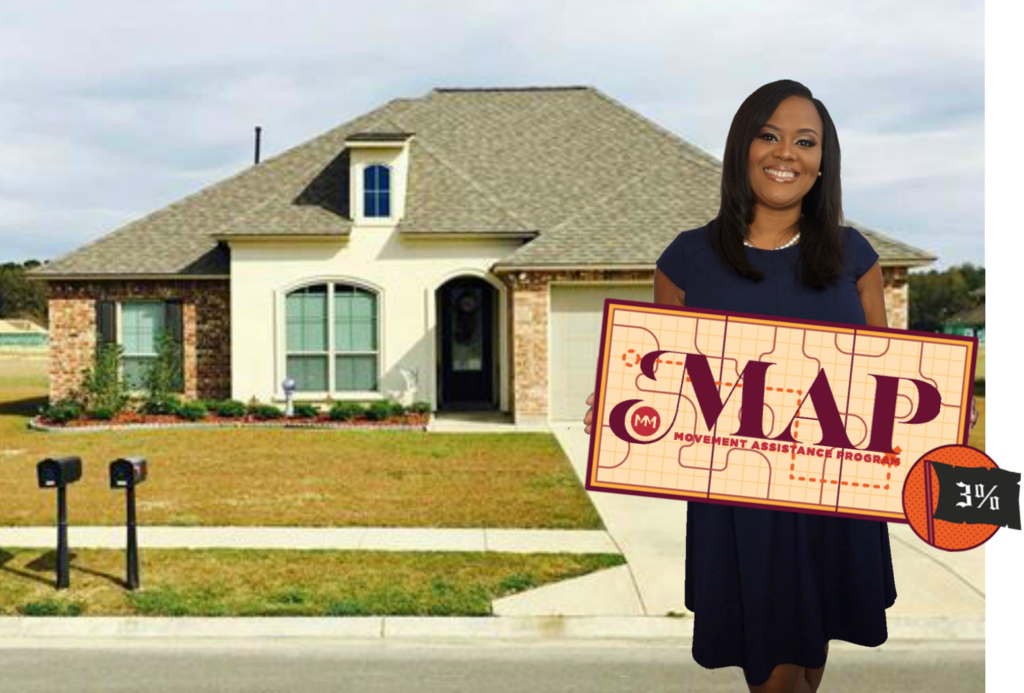 A Conventional Loan Combined with up to 3% Down Payment Assistance
If your struggle to save a down payment has stalled your homeownership journey, MAP may be able to help! Movement Mortgage offers qualifying low-to-moderate income borrowers a custom Movement Assistance Program (MAP). This program is designed to help make ends meet when it comes to the upfront costs of home buying. Why? Because we care about putting families in homes and we know you've worked hard to achieve your homeownership dream.
If you qualify, M.A.P. may be able to help you with:
?
Up to 3% of the sales price as a grant that does not need to be repaid.
? 
Reduced MI (Mortgage Insurance)
? 
The option to enroll in two years job loss insurance coverage to help cover mortgage payments in case of lost income.
? Increased closing cost assistance by Seller or other interested parties.
____________________________________

_

___________________________________
Please contact us for more details.
Marquita Robinson
REALTOR® | Administrative Director
ASCENSION REALTY OF LOUISIANA
P: 225-627-8569
F: 866-762-8372
M: 225-290-5400
A: 916 S Burnside Ave. 401 Gonzales, La 70737  
Licensed by Louisiana Real Estate Commission  

ANN MATASSA|BRANCH MANAGER
SR LOAN OFFICER
NMLS #357226
Office: 225-963-6106
1-757-227-3385 ext. 8772
Cell: 225-907-7083
Fax: 225-341-8518
4451 Bluebonnet Blvd., Suite G
Baton Rouge, LA  70809
Website: www.movement/ann.matassa